In order to implement the "Accelerating 5G Commercial Pace" proposed by the Central Economic Work Conference to help enterprises develop, on September 18, China Coal Group and China Telecom Jining Branch hold a 5G strategic cooperation signing ceremony, Deputy General Manager of China Telecom Jining Branch Sun He, The Leaders of the Government and Enterprise Department Han Yingguo, Zeng Chun, Liu Meng and other leaders attend the meeting. Fan Peigong, Executive Deputy General Manager of China Coal Group, Lu Haiyong, General Manager of Shandong Shenhua Information Technology Co., Ltd., Fu Jianuo, Technical Director of Shenhua Information Company, and Meng Dezheng, Business Manager, represent the group.
At the meeting, Sun He, Deputy General Manager of China Telecom Jining Branch, discuss the development and application of China Telecom's 5G work, and promot the research and development results of 5G applications and combined various technologies such as VR/AR, drone and AI robot with 5G. The case is introduced in detail, and the leaders of the two sides conducted in-depth communication and negotiation on the all-round cooperation in the next 5G application field and reached an agreement.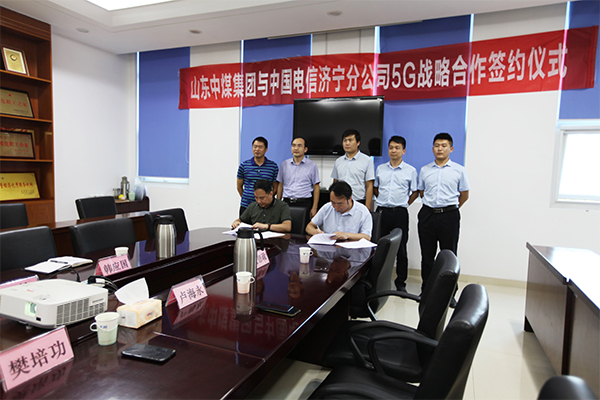 Subsequently, China Telecom Jining Branch sign a 5G strategic cooperation agreement with China Coal Group and Shandong Shenhua Information Technology Co., Ltd., a subsidiary of China Coal Group. In the next step, the two sides will carry out comprehensive cooperation in the field of artificial intelligence to promote the in-depth integration of China Telecom's 5G deployment and intelligent manufacturing fields such as China Coal's intelligent robots and drones, and jointly promote application incubation, industrial innovation, and co-construction of the ecosystem to help industrial upgrading. Drive industry growth, and promote the maturity of relevant 5G industry chains and the cluster development of industrial clusters.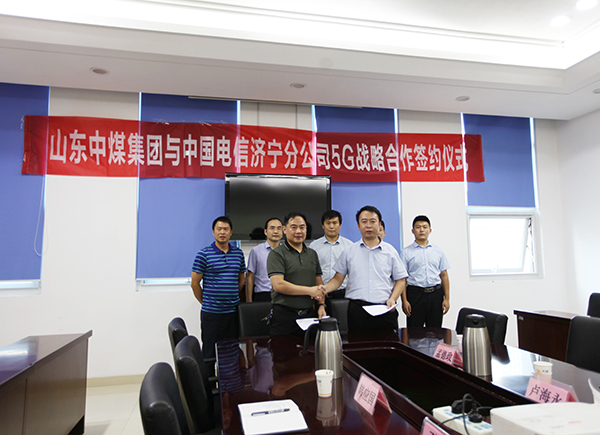 Mr. Fan say that with the advent of the 5G commercial era and the acceleration of artificial intelligence, the two sides have broad prospects for cooperation in the 5G+AI field. Next step, our group will actively seize 5G development opportunities, comprehensively strengthen the in-depth cooperation with China Telecom Jining Branch, and jointly contribute to the development of 5G industry in the whole city!