September 8, The 2nd Shandong Provincial Urban Construction Expo, jointly sponsored by the Shandong Provincial Department of Housing and Urban-Rural Development and the Jining Municipal People's Government, was grandly launched at the Confucius Cultural Exhibition Center in Qufu City. The expo is three days, the theme of "Quality City Casts a Better Life", focus on display and publicize the development achievements of housing and urban and rural construction in the province of 70 years since the founding of New China and new technologies and products for urban infrastructure construction, the purpose is to comprehensively promote the management level of Shandong urban construction, helping the industry to upgrade and build a quality city.Deputy Minister of Housing and Urban-Rural Development Huang Yan、Shandong Provincial People's Government Deputy Governor of Liu Qiang、The Housing And Urban-Rural Development Department of Shandong Province Director of Wang Yuzhi, The Deputy Secretary Of The Jining Municipal Party Committee and The Mayor Shi Guangliang and other leaders attended and spoke.Shandong Carter Intelligent Robot Co., Ltd., a subsidiary of China Coal Group carries a variety of intelligent robots、drones debut wonderful debut, fully demonstrate the company's new products, new technologies and new processes in promoting urban construction and development.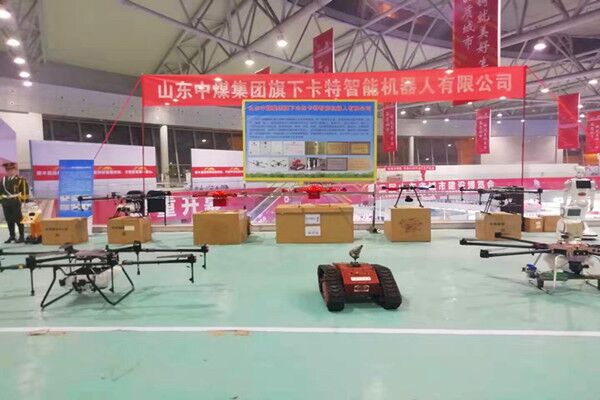 At the Expo, Shandong Carter Intelligent Robot Co., Ltd. exhibited various high-tech intelligences such as industrial robots, smart home robots, fire-fighting robots, crawler-explosion-proof robots, agricultural plant protection drones, aerial drones, etc.a variety of high-tech intelligent manufacturing products, it has comprehensively demonstrated the outstanding achievements of Carter in the field of new technology and new product research and development in recent years,the products have been highly praised by customers and experts in the industry, and have established a good corporate image in the society.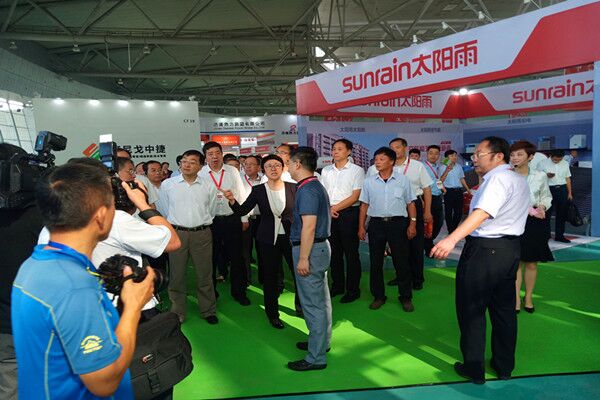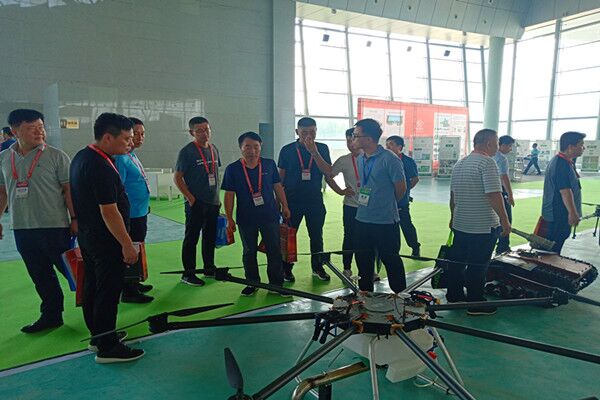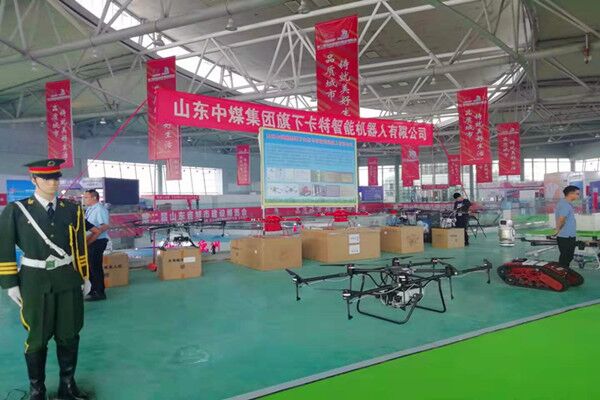 In recent years, China Coal Group has responded to the call of the country to develop smart industry and invested in the establishment of Shandong Carter Intelligent Robot Co., Ltd. Since its establishment, the company has been guided by the global market as a guide and international brand for the purpose,With its strong scientific and technological strength and professionalism、 the technical research and development team and the huge sales team have continuously increased the investment in research in intelligent manufacturing and high-tech products.By introducing international advanced technology, we have extracted the intelligent robot and drone production technology suitable for China, and independently developed and produced a single rotor、multi-rotor and other high-tech agricultural plant protection drones and industrial intelligent robots、restaurant service robots、smart home robots、 entertainment robots、 fire fighting robots、 high-tech agricultural plant protection drones、 3D printing equipment、ntelligent security equipment, etc, the company has been selected as The Governing Unit Of China Service Robot Industry Alliance, Member Of Shandong UAV Industry Alliance, Shandong Province, The Second Batch Of Warehousing Technology Enterprises In Shandong Province In 2019, Jining City, "Specialized Special New" , etc. , it has played a positive role in promoting the development of intelligent manufacturing and the construction of modern intelligent cities.