From September 4th to 7th, the 15th China International Construction Machinery, Building Materials Machinery and Mining Machinery Exhibition and Technology Exchange Conference was jointly organized by China Construction Machinery Industry Association, China National Engineering Machinery Co., Ltd. and CCPIT Machinery Industry Branch. The new exhibition hall of China International Exhibition Center was grandly launched, and more than a thousand brand exhibitors from the fields of construction machinery, building materials machinery and mining machinery all appeared. As a well-known supplier of industrial and mining machinery manufacturing industry in the world, China Coal Group Executive Deputy General Manager Li Zhenbo, take the team to participate in the exhibition and conducted technical exchanges with many large-scale construction machinery and mining machinery manufacturers, in manufacturing, technology research and development, etc. The cooperation intention is reached, which further enhanced the Group's global reputation.=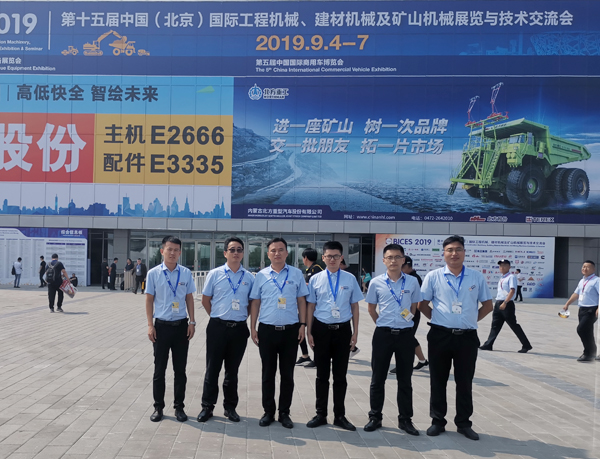 As a national contract-honoring and credit-respecting enterprise, a designated production unit for national coal mine special equipment and accessories products, a top 10 Chinese operating equipment enterprise, an excellent enterprise of China's machinery industry, a prominent industrial contribution enterprise of Shandong Province, a demonstration enterprise of Shandong's two-industry integration innovation, Shandong The province's "one enterprise, one technology" innovative enterprise, China Coal Group actively responded to the country's vigorous development of smart manufacturing call, relying on years of practical experience in the industrial field, through the introduction of foreign high-end intelligent equipment advanced technology, advanced manufacturing technology, information technology and intelligent technology Deep integration, development of intelligent manufacturing equipment products for China, has made positive contributions to the transformation of traditional manufacturing to digital manufacturing, networked manufacturing and intelligent manufacturing!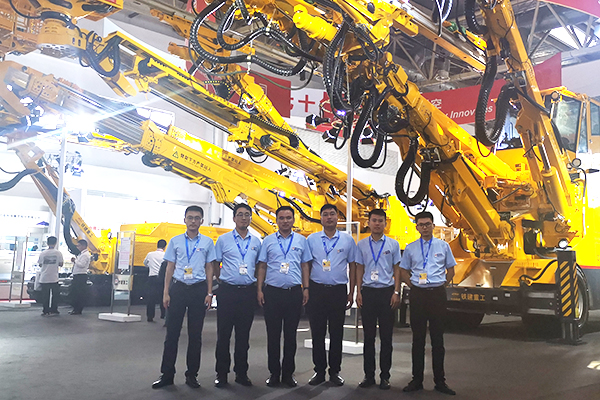 The group now has more than 130 national patents, more than 100 national computer software copyrights, more than 100 safety certifications for mining products, and more than 160 product inspection reports issued by provincial and municipal technical supervision bureaus, which fully proves that China Coal Group Comprehensive strength in the production and development of intelligent manufacturing products. At present, all kinds of large-scale industrial and mining machinery manufacturing equipment produced and sold by our group are sold well in 34 provinces, municipalities and autonomous regions. The products are exported to 153 countries and regions around the world, and the Chinese coal brand has been launched in the world.
At the exhibition, our group has carried out technical exchanges with a number of large-scale construction machinery and mining machinery manufacturers, and reached cooperation intentions in manufacturing, cooperative R&D, cross-border e-commerce, etc., to improve the quality of manufacturing products and improve the next step. Brand value is of great significance to promote the high quality development of the Group.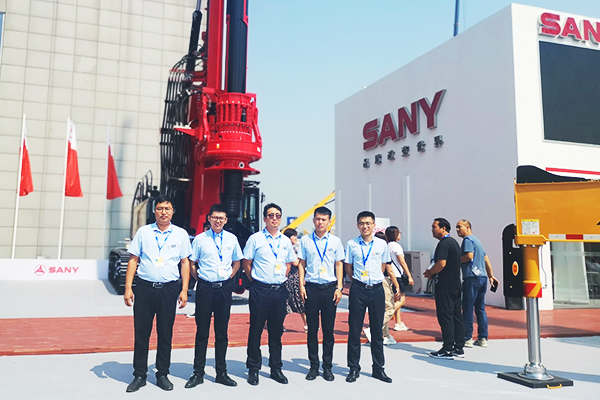 In the next step, China Coal Group will further strengthen exchanges and cooperation with manufacturing enterprises and research institutes, increase investment in scientific and technological innovation, accelerate the independent research and development of products in the field of intelligent manufacturing and the transformation of new technological achievements, and enhance the international brand of China Coal. Competitive, and strive to create a new situation for the Group's development! Warmly welcome customers from all over the world to visit China Coal Group to visit and cooperate with us for a win-win situation!