In order to give full play to the functions of the association and better carry out the next step, on November 29, the chairman's office meeting of the Shandong Provincial Cross-border Electronic Commerce Association was held in Jinan. Qin Changling, chairman of the Shandong Cross-border Electronic Commerce Association, and representatives from branches and local offices attended the meeting. China Coal Group deputy general managerZhang Zhenguo attended the meeting.
At the meeting, President Qin Changling made a summary of the 2019 work and made arrangements for the work of the Association in 2020. The main persons in charge of each branch and regional representative office reported on the progress of work in turn and introduced the work plan for 2020. President Qin fully affirmed the work achievements of each branch and region in 2019. He encouraged everyone to seize opportunities, make persistent efforts, integrate resources, strengthen collaboration, and actively cultivate new momentum for the development of foreign trade in 2020, and jointly promote the cross-province development The development of international e-commerce has reached a new level!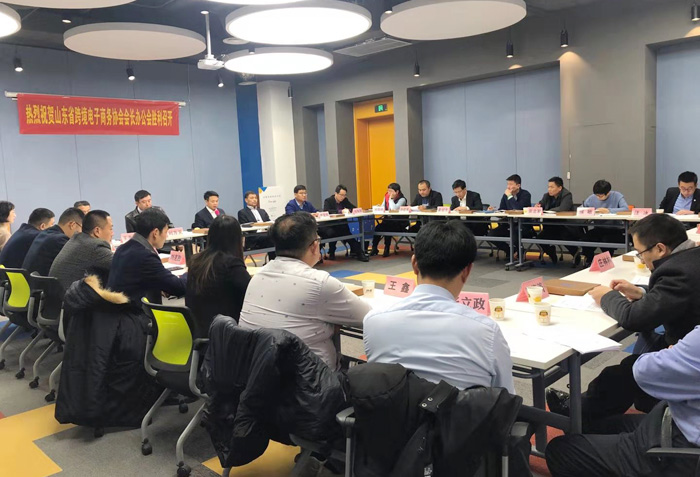 At the meeting, the development achievements of our group in the field of cross-border e-commerce and the work of the Jining Cross-border E-commerce Association were highly evaluated by Chairman Qin and the guests. As a member company of the United Nations Global Compact, the Ministry of Commerce, the Provincial Department of Commerce, and the Municipal Commerce Bureau are key supporters of the enterprise. China Coal Group actively responds to the national export earning policy, vigorously expands overseas markets, and develops cross-border e-commerce trade. 158 countries and regions around the world have been rated as national cross-border e-commerce integrated innovation demonstration enterprises, and Shandong cross-border e-commerce key enterprises. While actively expanding overseas business, the Group has also vigorously developed the construction of cross-border e-commerce B2B platforms. It has independently developed and operated cross-border e-commerce platforms mainly based on Yimine.com. The pilot project, the national cross-border e-commerce key support project, and the national new-type information consumption demonstration project have successively won many honors such as China's two-industry integration innovation practice award and Shandong province's key e-commerce platform. Made a positive contribution to the development!
Mr. Zhang stated that our province has introduced a series of support policies for cross-border e-commerce, which has helped the cross-border e-commerce enterprises to flourish. In the next step, China Coal Group will closely follow the international economic globalization and China 's "Belt and Road" development. Strategy, seize the opportunity of the times, expand the global market, build a new cross-border e-commerce industry chain and ecological circle, cultivate new momentum for the development of foreign trade, and accelerate the promotion of high-quality development of cross-border e-commerce in the province.