In order to enhance the innovation vision and development pattern of the city's entrepreneurs, enhance the entrepreneurial ability of enterprises to adapt to the new format of the times, and give full play to the key role of SMEs in stabilizing and expanding employment,On November 28, Jining Human Resources and Social Security Bureau, Jining Municipal Bureau of Veterans Affairs, Jining Municipal Bureau of Industry and Information Technology, Jining Federation of Trade The "Creation · Win the Future" Summit Forum (Jining Army Venture Enterprise Roundtable Forum) jointly sponsored by Unions was held in Jining Creative Building. China Coal Group Deputy General Manage Yu Cui Attend.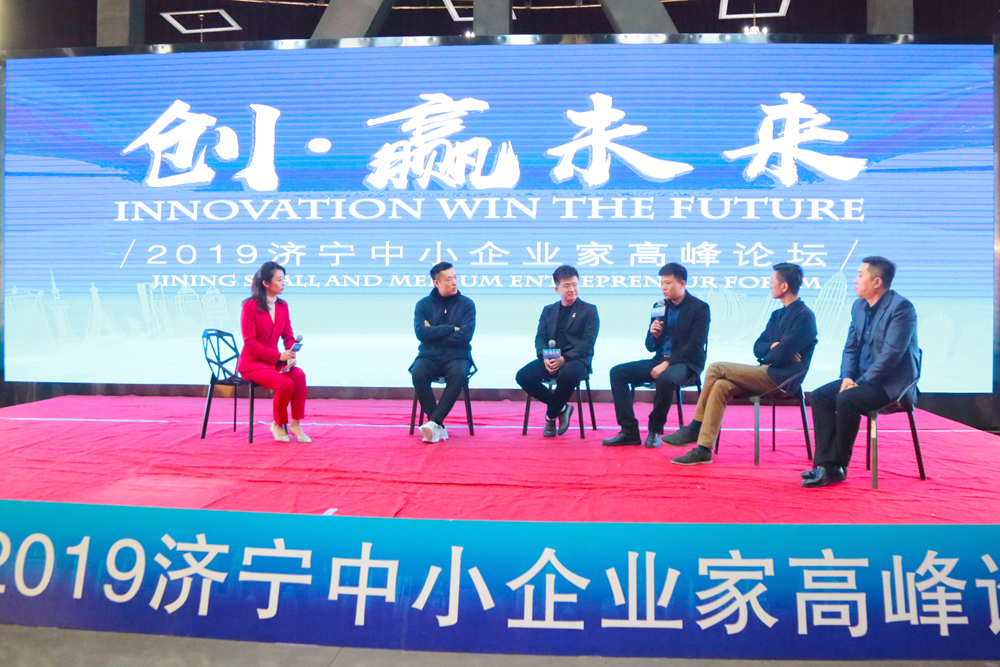 The meeting invited Huawei China Wireless Solutions Principal Zhao Shuguang, Tsinghua University PhD Ai Jun, Former JD Mobile E-commerce Founder Deng Zhengping, and Beijing Electronic Commerce Association Vice president Chen Tao to jointly explore new models of enterprise development and help them develop.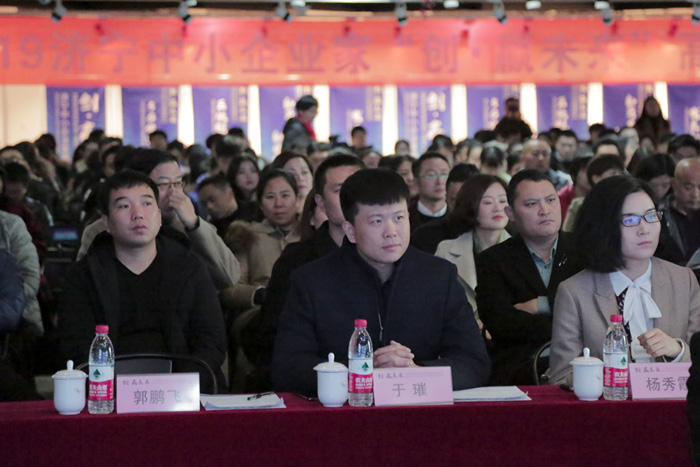 At the meeting, Mr. Yu was invited to participate in the interactive exchange meeting, and he made an exchange speech on the overall development of China Coal Group and the company's efforts in resettling veterans for employment and entrepreneurship. As a cross-industry and diversified technology-based and manufacturing company, China Coal Group now has 36 companies, including 3 Hong Kong companies, 1 British Cayman company, 1 American company, and more than 1,100 employees. It is the Ministry of Industry and Information Technology The Ministry of Commerce, the Development and Reform Commission and the Ministry of Science and Technology focus on fostering and supporting large-scale and diversified industrial groups that integrate intelligent manufacturing, e-commerce, software research and development, and intelligent logistics. In order to actively respond to the Made in China 2025 strategic plan and accelerate the conversion of new and old kinetic energy, the Group vigorously lays out various industries such as intelligent manufacturing, big data, cloud computing, the Internet of Things, artificial intelligence, film and television media, vocational training, and entrepreneurship incubation. Major breakthroughs have been made in cross-border e-commerce, entrepreneurship and innovation.
Mr. Yu said that while the China Coal Group continues to grow and develop, under the guidance and care of leaders at all levels, it will take the placement of retired soldiers as an incumbent duty and obligation of the company, and strongly support encouraging its subsidiaries to recruit retired soldiers to take up employment and entrepreneurship in enterprises. Actively provide more employment, entrepreneurship opportunities and choices for retired soldiers, and fulfill corporate social responsibility with practical actions. At present, there are more than 50 retired soldiers and military family members who work in group companies, and have won a good reputation in the society.
At the same time, in order to better serve the retired soldiers, the Jining Gongxin Business Vocational Training School, a subsidiary of China Coal Group, has conducted free employment skills training for retired soldiers. At the same time, China Coal Group also invested in the operation of provincial-level technology business incubators, providing entrepreneurs with a full range of entrepreneurial services such as business venues, business registration, product promotion, and legal consulting.
Mr. Yu expressed his gratitude to the Jining Municipal Party Committee, Municipal Government and leaders at all levels for their strong support for the development of China Coal Group over the years. China Coal Group will uphold the corporate spirit of being responsible for the country, society, customers and employees. Actively respond to the spirit of the conference, unite more military startups, mobilize forces from all walks of life, and actively recruit more retired soldiers to work and start businesses in the enterprise, making more positive contributions to the economic development of the city and the province!