On the morning of November 13, Ouyang Jinkuang, Deputy General Manager of Shengyuan Holding Company, Zhai Fenghe, Chairman of Luoling Chunhui Machinery Manufacturing Co., Ltd., Gao Feng, Chief Safety Engineer of Sheng Yuan Holding Compamy, Deputy General Manager of Luoling Chunhui Machinery Manufacturing Co., Ltd. and Dai Chao, Deputy General Manager of Luoling Chunhui Machinery Manufacturing Co., Ltd. visited and inspected China Coal Group, accompanied by Han Yong, General Manager of China Coal Group, Li Zhenbo, Executive Deputy General Manager and other leaders.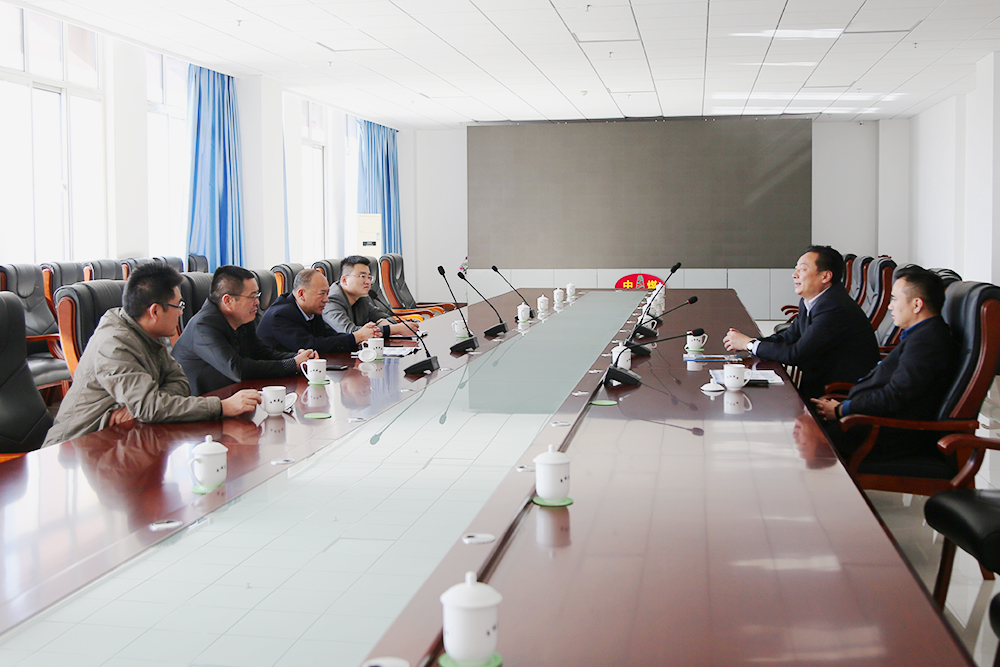 Accompanied by General Manager Han, the visiting delegation visited the China Coal Group's Intelligent Manufacturing Achievements Exhibition Hall, Intelligent Equipment Exhibition Hall and UAV R&D Center to learn more about China Coal Group's outstanding achievements in the field of intelligent manufacturing. Over the years, under the strong support of the Jining Municipal Party Committee and the Municipal Government and the High-tech Zone Government, China Coal Group has actively carried out technological innovation and new product research and development. It has successively obtained more than 130 product patents and more than 100 safety certifications for mining products, provincial and municipal levels. More than 160 product inspection reports issued by the Technical Supervision Bureau are strong in mining equipment, intelligent product manufacturing and new product development. The Group has been awarded the National Honorary Contract and Credit Enterprise, China Machinery Industry Outstanding Enterprise, Shandong Province Industry Outstanding Contribution Award Enterprise, Shandong Province Two-in-one Integration Innovation Model Enterprise, Shandong Province "One Enterprise One Technology" Innovation Enterprise and many other honorary titles.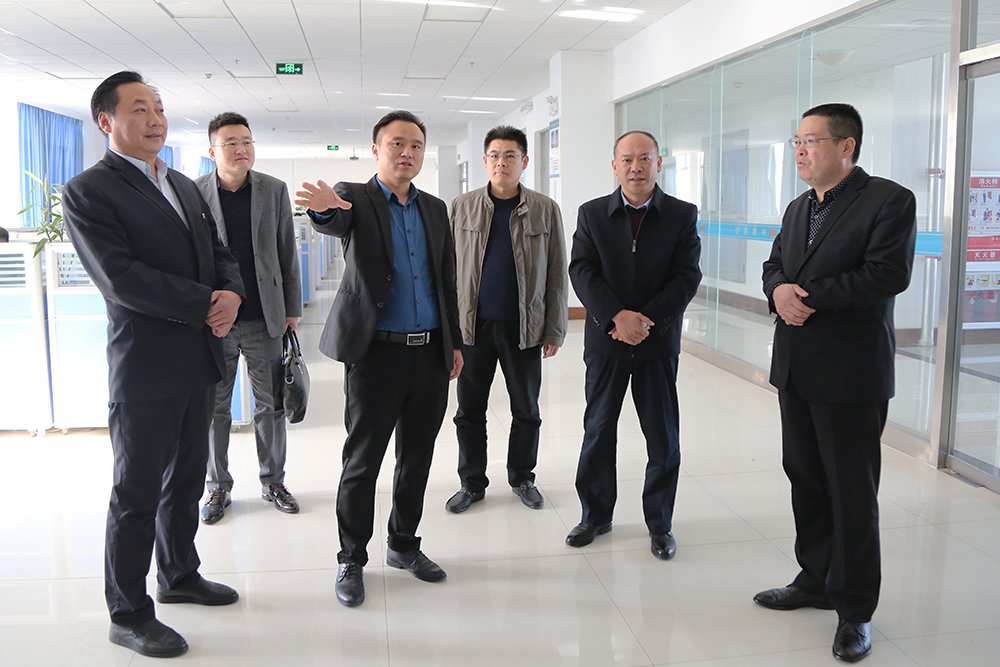 Subsequently, the leaders visited the e-commerce and environmental e-commerce companies of China Coal Group. In recent years, our group adheres to the development strategy of "integration of manufacturing industry and Internet", vigorously develops industrial supply chain e-commerce and cross-border e-commerce, and promotes the successful transformation of enterprises through e-commerce information industry. At present, our group has an e-commerce team of more than 600 people, and the industrial and mining equipment products sold well in 34 provinces and autonomous regions. At the same time, the group has also set up a cross-border E-commerce Team covering English, French, German, Portuguese, Russian, Arabic and other languages, exporting more than 10000 kinds of industrial and mining machinery products to 158 countries and regions, setting up the brand of China coal in the world.
At the symposium, Chairman Ouyang and Chairman of the Board of Directors spoke highly of the Group's comprehensive, diversified and multi-disciplinary innovation development achievements, and said that China Coal Group has good manufacturing capabilities and product technology research and development capabilities. Also has a strong e-commerce sales team, I hope that the two sides will strengthen cooperation in the production and sales of mining equipment, technology research and development, e-commerce platform, etc., to achieve resource sharing, complementary advantages, mutual benefit and win-win!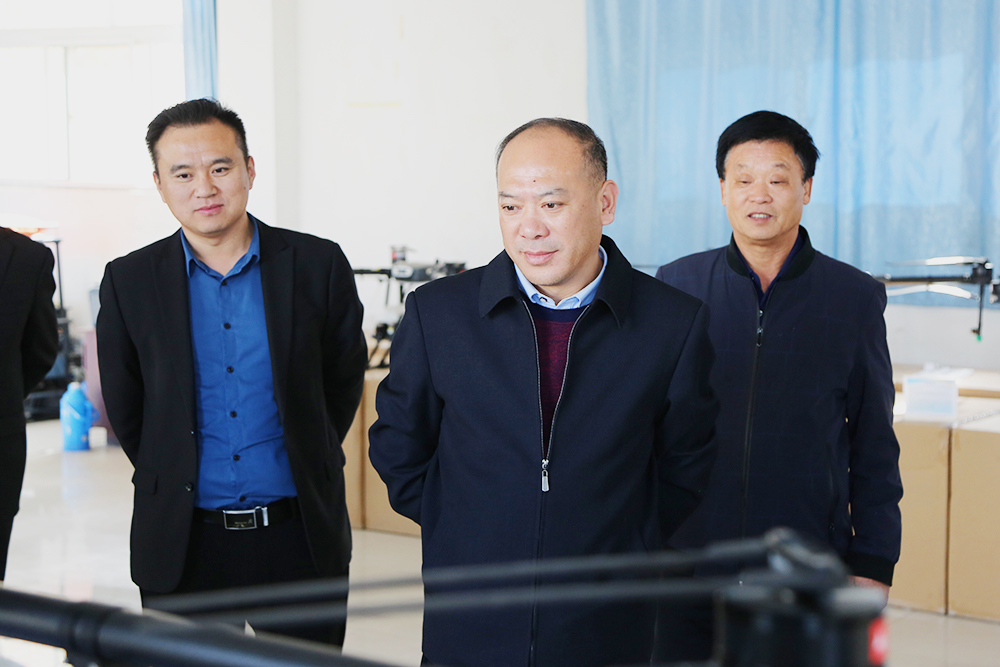 Mr.Han said that he was very grateful to all leaders for their high recognition of the development achievements of China Coal Group. China Coal Group has always attached great importance to extensive cooperation with large-scale manufacturing enterprises. In the next step, China Coal Group is willing to conduct in-depth cooperation with Shengyuan Holding Company and Luoling Chunhui Machinery Manufacturing Co., Ltd. in production and manufacturing, technology research and development, product sales, after-sales service, etc., through cooperative research and development, resources sharing Enjoy, complement each other's advantages, and combine the strengths to better realize the win-win development of enterprises of both sides!