On the morning of October 25th, the third phase of the special recruitment meeting of Jining City's Retired Military Service, jointly organized by Jining City Retired Military Service Center, Rencheng District Retired Military Affairs Bureau and Jining City Caring Retired Military People's Association, was held in the front square of the maker building of the bubble treasure industrial park. China Coal Group participated in the job fair as the vice president of Jining City's care retired military personnel. The group Deputy General Manager Zhang Zhenguo, and Feng Yuyang, the Head of the Group's human resources department, went to the job fair to recruit talents for the development of the group.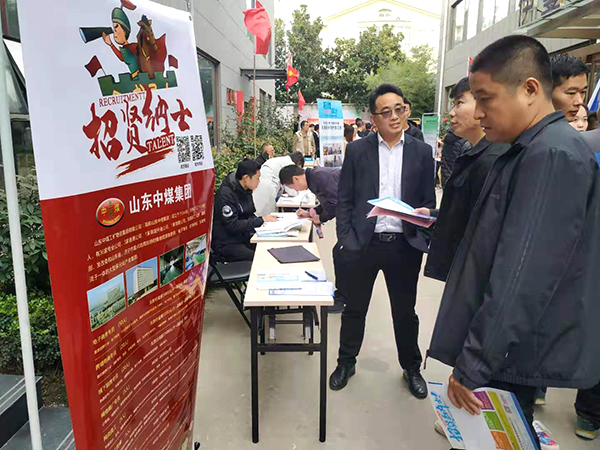 This time, our group mainly recruits e-commerce, cross-border e-commerce, offline sales specialists, web art, network promotion specialists, JAVA engineers, web front-ends, UI design, CNC lathes, welders, assemblers, drones, etc. At the job fair, Minister Zhang and Feng patiently introduced to each prospective veteran the development history, future development direction and development prospects of China Coal Group. Our Group's strong group strength, good career prospects and rich welfare treatment has attracted a large number of veterans to come to consult and deliver resumes.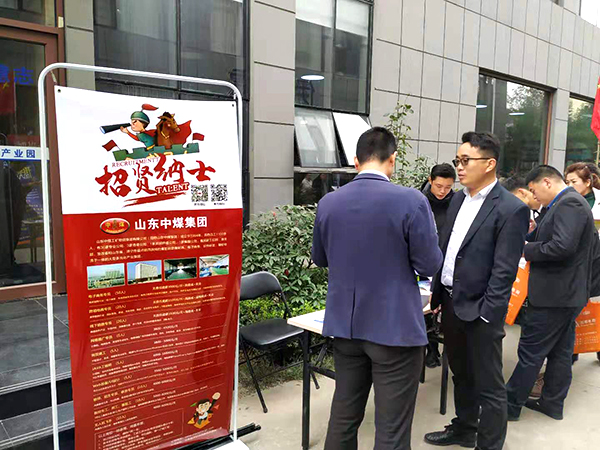 As a large-scale enterprise supported by the Ministry of Commerce, the Provincial Department of Commerce, and the Municipal Bureau of Commerce, China Coal Group has always been developing and expanding, and has always placed retired military personnel as an unshirkable responsibility and obligation of the enterprise, actively provides more employment opportunities for veterans. And the selection, China Coal Group recruits a group of retired military personnel every year, and fulfills the corporate social responsibility with practical actions. At present, there are more than 50 members of the retired military and military families working in our group. In order to better serve the retired military personnel, the Jining City Industrial and Commercial Vocational Training School of the China Coal Group has carried out the free employment skills training for retired military personnel. It is the designated training school for the "employment through train" of retired military personnel in Jining City. At the same time, our group also invested in the operation of provincial-level technology business incubators, providing entrepreneurial services for the majority of veteran military entrepreneurs with entrepreneurial venues, business registration, product promotion, legal advice and other comprehensive entrepreneurial services.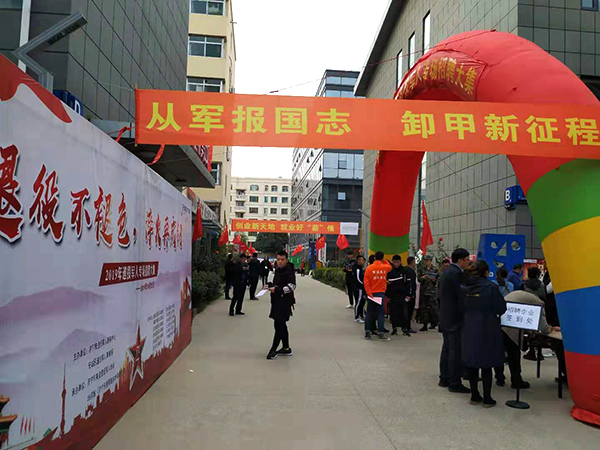 Mr. Zhang said that as the vice president unit of the Jining City Retired Military Service Association, our group will actively fulfill the duties of the vice president unit, give full play to the spirit of service and exemplary role, actively mobilize all sectors of society and strive to promote the work of the city's retired military personnel. Make more contributions. At the same time, I hope that through this recruitment fair, more retired military personnel will join the China Coal Group. We will provide you with a broader development and upgrading platform to better achieve a win-win situation for society, business and personal development!