At the 2019 Vietnam Energy Mining Technology and Equipment Exhibition, various coal mining equipment and engineering machinery products of China Coal Group have been highly favored by many domestic and foreign mainstream buyers. After two days of negotiation and negotiation, more than 10 foreign merchants successfully sign a product order contract with our group, and more than 100 merchants sign an agreement of intent. As of now, the total amount of orders for various types of products has exceeded $3 million.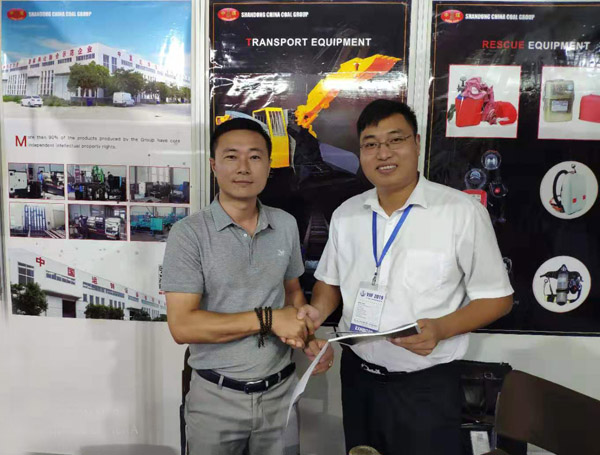 At the exhibition, customers and partners from Southeast Asia, Africa, Russia, Ukraine and other countries and regions around the world come to the China Coal Products booth, and constantly ask the staff about the exhibit models, technical conditions and performance advantages. The enthusiastic service attitude of the e-commerce company staff left a deep impression on the merchants. The merchants give their thumbs up and spoke highly of our group's quality products and warm and thoughtful service.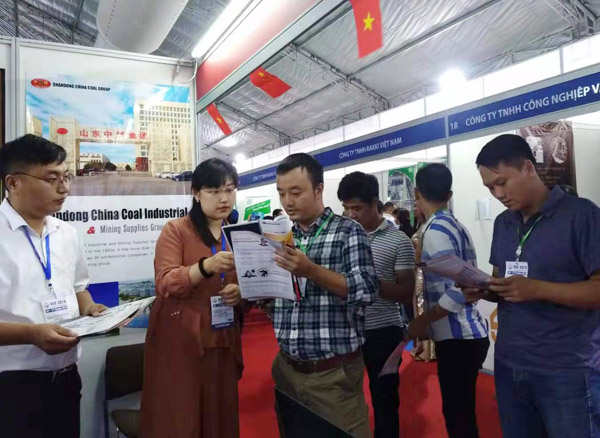 Feng Zhenying Group Party Secretary, Deputy General Manager, say that the Vietnam show my group products highly favored by domestic and foreign merchants, especially in mining machinery and engineering machinery product volume is very good, in meet many new customers at the same time, also improve the affection between us and our old customers, the next step for my group of southeast Asia and the world market development has very important significance, we sincerely invite the clients worldwide to China Coal Group visit, to discuss cooperation, China Coal Group is willing to work with more domestic and foreign merchants win-win cooperation!